Creative Decks
Creative Decks views each deck we build as an opportunity to express stunning craftsmanship and unique ideas. With matchless integrity and attention to detail, we will create a deck that's sure to become your favorite outdoor space.
Your Professional Deck Builder in Tolland, CT
Family-owned and -operated, Creative Decks has been building the best decks in Connecticut since our founding in 1984. We custom-craft decks to homeowners' desires, ensuring each finished product is beautiful and built to last. Creative Decks is known for detailed work, dependability and the ability to work cooperatively with customers. We listen to your needs, then work meticulously to meet them. We won't stop working until you are completely satisfied. The final result is a deck you'll love! This level of service and craftsmanship is why we are the premier deck builder in Tolland, CT.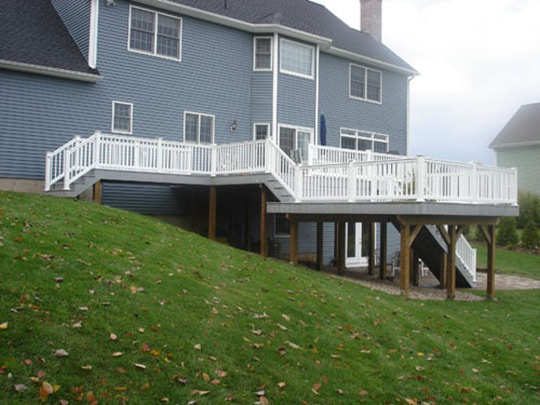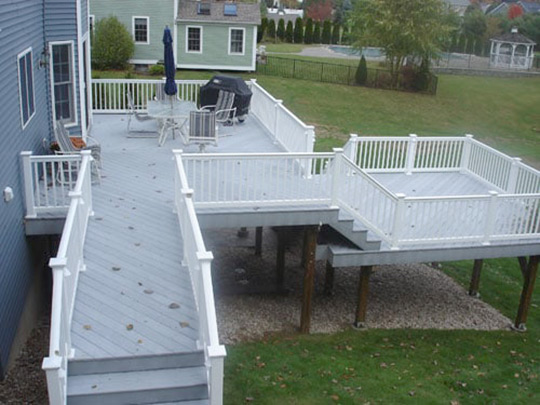 With an established reputation in the industry, Creative Decks holds an A-plus rating with the Better Business Bureau (BBB) of Connecticut. We take pride in being creative, meticulous and expressive in our work. From simple designs to multi-tiered decks, we love what we do, and it shows in our finished products. When you are ready to expand your living space to the outdoors, contact us for a free estimate. We would love to create the perfect outdoor oasis to enhance your home.
We are locally-owned and -operated, established in 1984.
We hold an A-plus rating with the Better Business Bureau (BBB).
Our creative craftsmanship is second to none.
We are fully-licensed and -insured.
We offer free estimates to all prospective customers.
Enhance Your Surroundings
For experienced professionals who can craft the perfect deck for your setting, contact the experts at Creative Decks today.
Proudly offering deck building and pergola installation to Tolland, CT and the following areas:
Coventry, CT | Ellington, CT | Manchester, CT | Somers, CT | South Windsor, CT | Stafford, CT | Vernon, CT | Willington, CT